Your Most Trusted
Lift Station Experts
in Florida
Well-trained Professionals, committed to excellence in Lift Station maintenance and repair, with a standard of reliability and a level of professionalism far exceeding everyone else.

A Lift Station is a wastewater pumping station that moves sewage fed into a wet well, from a lower elevation to a high elevation. Lift Stations are essential when the gradient of a given property does not allow for natural gravitational flow to be utilized in the removal of wastewater. Once the sewage reaches a certain level in the wet well, designated by float switches hung inside the wet well and connected to the Lift Station's electrical control panel; the pumps kick on and begin pumping the sewage out to its next destination. Most Lift Stations are housed underground and away from the main property to prevent health risks to the general public. All property owners; whether commercial, residential or industrial; are responsible for the maintenance of their Lift Stations. This is why it is so essential to consult a trained professional, and there's nobody better than the Professionals here at Lift Station Services!

Scheduled Preventative Maintenance
Monthly / Bi-Monthly / Quarterly / Bi-Annually / Annually
Sewage Pump Maintenance & Repair
From smaller, residential pumps to larger commercial & industrial pumps; no job too big or too small
Lift Station Panel Maintenance & Repair
Tank Alerts to DEP Panels and everything in between, we do it all
Lift Station Plumbing Maintenance & Repair
From pump to discharge, we will keep your sewage flowing in the right direction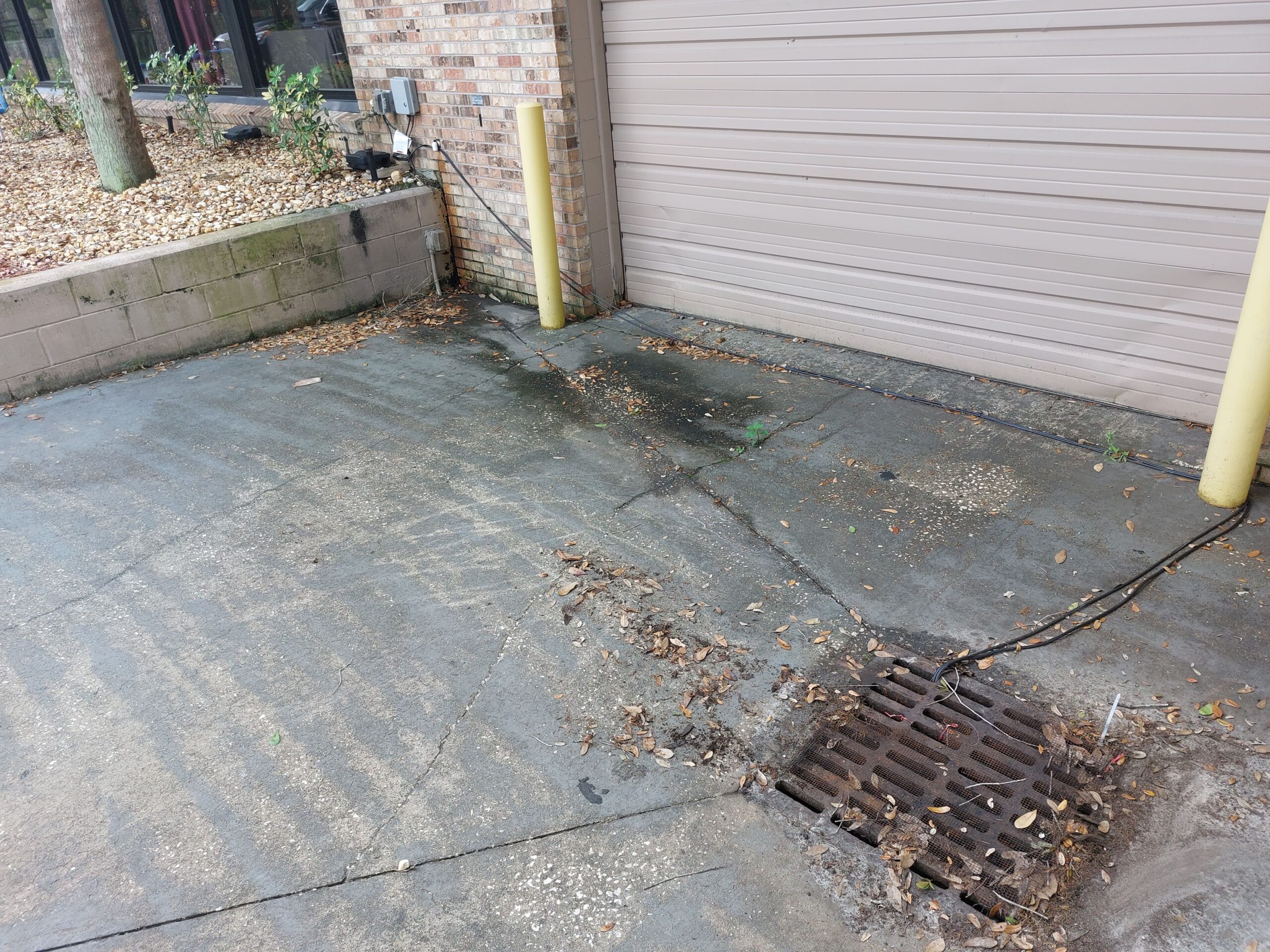 Loading Dock Wastewater Pump Maintenance & Repair
Keeping your loading dock dry and safe for your crew.
Ensuring your Manhole entryways are up to your county's code
Call us anytime, day or night. We are always on duty.

In a pancake shop in Tarpon Springs in 2009, two men who needed help & found none, saw an opportunity to help themselves and in the process help many others. Thus, List Station Services was born. Since then, we have grown into one of Florida's top Lift Station Service providers. For over a decade, our founder Jack Folk and his family worked tirelessly to provide the very best, most honest and trustworthy service for all of our customers and their Lift Stations. As we continue to grow, our team of well trained professionals will continue to provide the very best for our customers as we service, maintain and repair their Lift Stations.
Pictured here: (back, L to R) Service Techs Joey Perez, Lou Escobosa III, Ricky Folk, & Lance Oliver; (front, L to R) Owner & CFO Rosemary Cain, Owner & CEO Jack Folk; COO Robert Werner; (not pictured) Executive Assistant Kimberly Garcia

Here's a few of our most recent Emergencies and Installations. Will your station be featured here next?
Ask Us About Our Remote Alarm Service
We monitor your station remocalltoy for alarms and respond to your emergencies without you ever needing to contact us
Testimonials from some of our satisfied clients
---
Find out why so many property owners trust us for all their Lift Station Services
Professionalism, Punctuality, Responsiveness

I have been using lift station services to service an assisted living apartment building. We recently just had one of our pumps go down and the guys at lift station services came out immediacalltoy and got the issue fixed.

Jeremy Swank

Professionalism, Punctuality, Responsiveness

My home lift station/sewer pump died after 15 years. Called Lift Station Services. Rick and Joey came the same day. They checked out the situation and determined I needed a new pump.

cdela10

Professionalism, Punctuality, Quality, Responsiveness, Value

Rick and Joey came out right away. They were professional and diagnosed my problem quickly and had the whole issue fixed and put together faster than I could imagine. Excellent service. I would highly recommend them.

Mark Postier

Professionalism, Punctuality, Quality, Responsiveness, Value

These guys are beyond professional.

We were recommended to them through another company who was complecalltoy clueless about our lift station. The lift station we had was 20 years old and installed very, very poorly.

Joe Byall

Professionalism, Punctuality, Quality, Responsiveness, Value

Great company! I have a tricky residential system (probably a small job for them) but they showed up same day and stayed past dark to make sure that my house was back up and running. Jack, Sara, and Joey are all great to work with. Highly recommended!

steven f

Great Support

This place is a honest , very knowledgeable company. If you ever want someone that knows what they are doing?and at a reasonable rate. This is the place to call for your lift stations needs. Thanks guys!!

Charles Jaquish

Great Service, Experts in their field, Saved me a TON of money

My name is Jimmy N and I just had a extreme awesome experience , Jack the owner and his daughter Sara just left my home and saved me a lot of money.

Jimmy N

Great Support

Had an emergency call on a Sunday night, owner came right out. Fantastic service and explained everything in a manner which anyone could understand.

Tye Swenson

Great Support

I am so thankful we found this company. Sara and Johnny did amazing work. My lift station has never been in such great condition. Thank you so very much.

Kelly Morrison

Great Support

This company is the true definition of honest, they give you what it is straight forward no games , best prices in town and rapid response, and they are very knowledgeable.

C N

Great Support

Came out on a Saturday evening and did whatever it took to get my lift station back up and running. Highly recommended. Give them a call, you will be glad you did!

Jeffrey Golubeff

Great Support

Our agency has been using this companies services for about 4 years now. I have always been impressed with the professionalism, knowledge and experience that has been given to our equipment and service needs.

Cliff Lentsch
Great Support

I have been using lift station services to service an assisted living apartment building. We recently just had one of our pumps go down and the guys at lift station services came out immediacalltoy and got the issue fixed.

Jeremy Swank

Great Support

My home lift station/sewer pump died after 15 years. Called Lift Station Services. Rick and Joey came the same day. They checked out the situation and determined I needed a new pump.

cdela10

Mark Postier

Rick and Joey came out right away. They were professional and diagnosed my problem quickly and had the whole issue fixed and put together faster than I could imagine. Excellent service. I would highly recommend them.

Mark Postier

Great Support

These guys are beyond professional. We were recommended to them through another company who was complecalltoy clueless about our lift station. The lift station we had was 20 years old and installed very, very poorly. When we contacted Lift Station Services they sent Ricky and Joey the same day. Without charging us a penny they inspected our current system and made a recommendation.

Joe Byall

Great Support

Great company! I have a tricky residential system (probably a small job for them) but they showed up same day and stayed past dark to make sure that my house was back up and running. Jack, Sara, and Joey are all great to work with. Highly recommended!

steven f

Great Support

This place is a honest , very knowledgeable company. If you ever want someone that knows what they are doing?and at a reasonable rate. This is the place to call for your lift stations needs. Thanks guys!!

Charles Jaquish

Great Support

My name is Jimmy N and I just had a extreme awesome experience , Jack the owner and his daughter Sara just left my home and saved me a lot of money.

Jimmy N<

Great Support

Had an emergency call on a Sunday night, owner came right out. Fantastic service and explained everything in a manner which anyone could understand.

Tye Swenson